The cities of Richmond, Delta, Surrey, Pit Meadows, and Maple Ridge have significant land agricultural reserve where fresh produce is grown locally. In Richmond BC alone, where Racer Boxes is located, there is approximately 12,338 acres of land base, or 39% of the City, within the Agricultural Land Reserve. Most of the farm land in Richmond is devoted to producing berries, as shown in the chart to the right.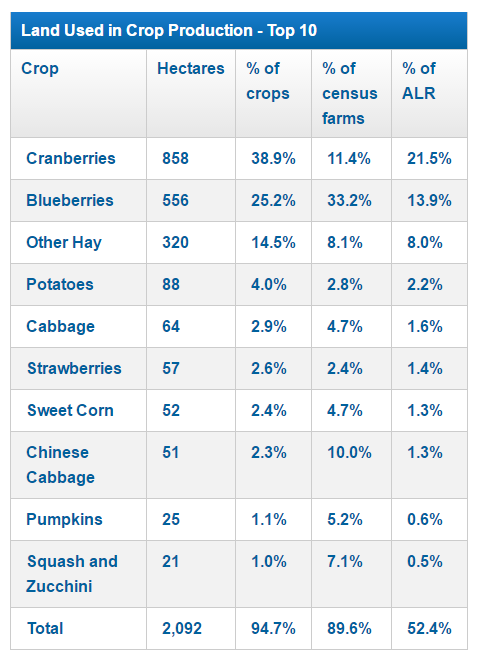 Cranberries make up nearly 40% of Richmond crops and Blueberries make up approximately 25%. With that in mind we want to let our local farmers know that we make and sell wholesale boxes and cartons for fruits and berries, including cranberries and blueberries.
Buying Berry Cartons and Packaging Wholesale
With all those berries there's a need for berry cartons and packaging, that's where we come in. There are a lot of advantages of using Racer Boxes for packaging your berries. We're able to work directly with you to design your boxes according to your specific needs, including providing custom printed labels on your boxes.
We can even arrange weekly deliveries of our cartons to help relieve your storage constraints and in some cases save money compared to buying your berry packaging in bulk.
If you manage a farm in the Greater Vancouver area call Racer Boxes for a free consultation on how we can help improve your cartons and packaging supply chain and help save you money in the process.
Contact Racer Boxes 
If you're looking for agricultural boxes, trays, or cartons, get in touch with Racer Boxes today at (604) 270 – 8205!